Ahoy, Nauti Fam!
If you've ever been into one of our locations, we're willing to bet you've laid eyes on our larger-than-life mural wall…it's kind of hard to miss. This eye- catching piece fully encompasses the Minnesota summer lake life vibes that we love so much!
Did you know this mural was hand-painted and blown up to become over 50 feet long for our stores? Not only that, it was created by a talented Minnesota artist, Tom Foty!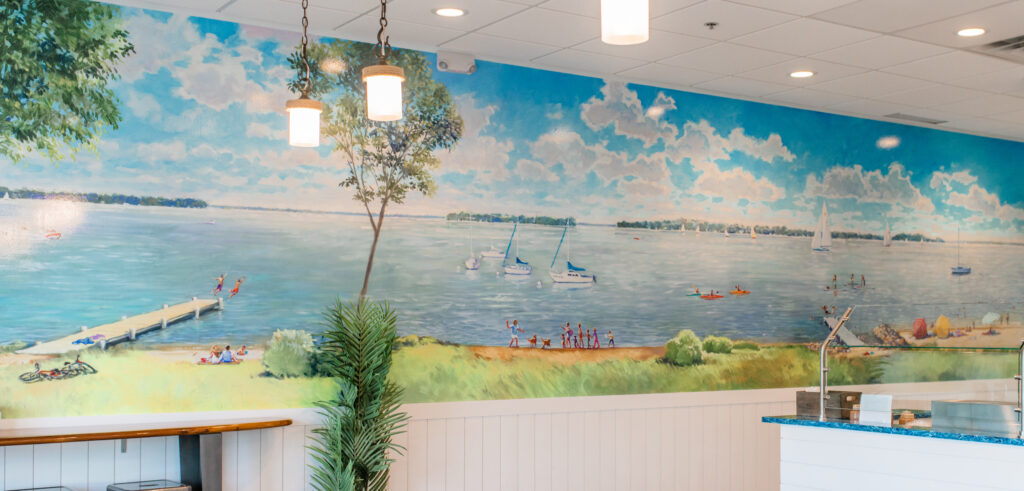 Tom Foty attended Art Center College of Design in California and is now headquartered in his Minneapolis studio. He enjoys spending time outdoors with his family. (One of the reasons we believe he so perfectly captured the spirit of a Minnesota summer outdoors!)
This mural is filled with so many fun hidden details. Have you spotted the Nautical Bowls pop-up shop on the beach? Or found the nod to our Nautical Bowls' founders, Rachel and Bryant Amundson, (and their future family of seven kids?)
If you keep an eye on our social, we often post I Spy challenges of different close-up spots from the mural for our Nauti Fam to find!
This painting was inspired by our love for Minnesota and all of the summer fun this great state brings. Our hope was that this mural would give you feelings of joy and warmth every time you step into one of our stores, even in the dead of winter!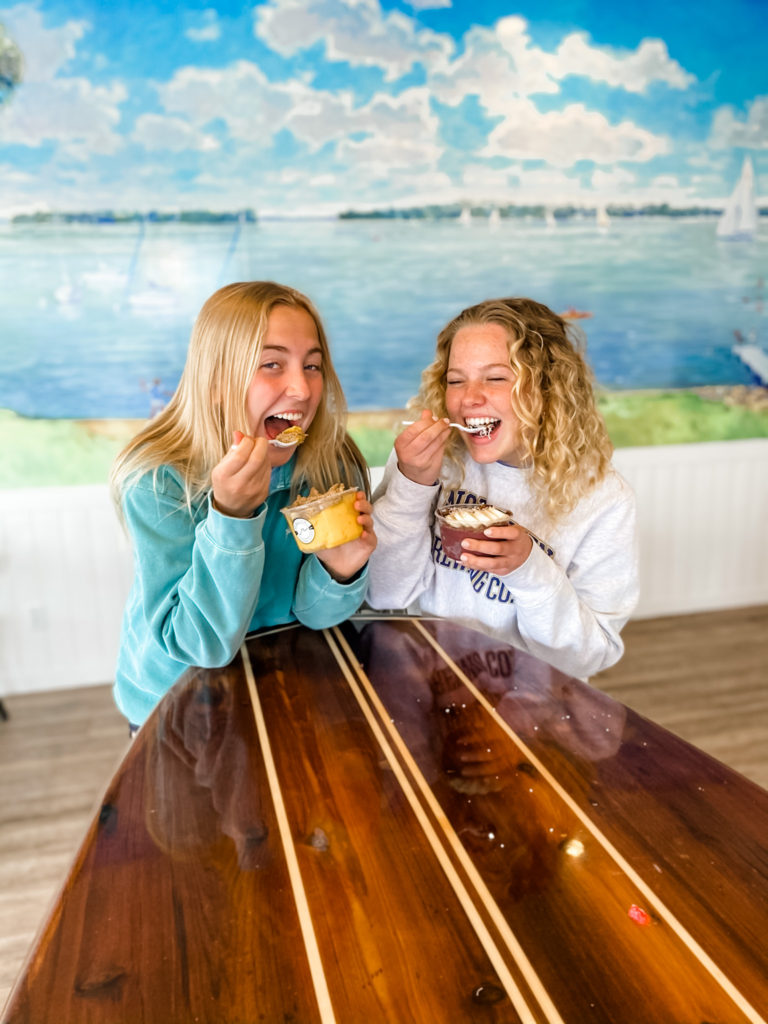 And for our coastal friends, we're crafting up something special for you! We'll be revealing a beautiful new ocean mural that Tom Foty also created for us at our Naples, FL location—opening later this fall!
Next time you stop by one of our open stores, take some time to look at all of the incredible details on this wall. We hope it brings back fond memories of summers filled with friends and family.