Nautical Bowls Franchise Opportunities Now Available!
FRANCHISE WITH THE FASTEST GROWING AÇAÍ CONCEPT!
Highly profitable model
delivers strong net
profits to the bottom line
after royalties.
Organic & natural ingredients, 
gluten-free, dairy-free, soy-free, plant-based, and no refined sugars
Get started for just
$100k down and an all-in
investment of 300-400k,
with financing available to
qualified candidates.
There's a lack of healthy food options on-the-go. We know it is difficult to find a quick meal without compromising your healthy lifestyle. At Nautical Bowls, we combine healthy, fresh superfood bowls with an uplifting atmosphere, giving you the energy to live a full life!
Our bowls are gluten-free, dairy-free, plant-based, soy-free, contain zero refined sugars, and are made with organic, all-natural ingredients. They are packed with essential vitamins & nutrients to fuel your life. It's a complete meal that satisfies hunger while also making you feel great! With the guidance of our experienced executive team, raving guest testimonials, low-cost startup plan, highly profitable business model, and exceptional marketing support, Nautical Bowls is an incredible ground floor opportunity! We are excited to add new members to our Nauti Fam across the country!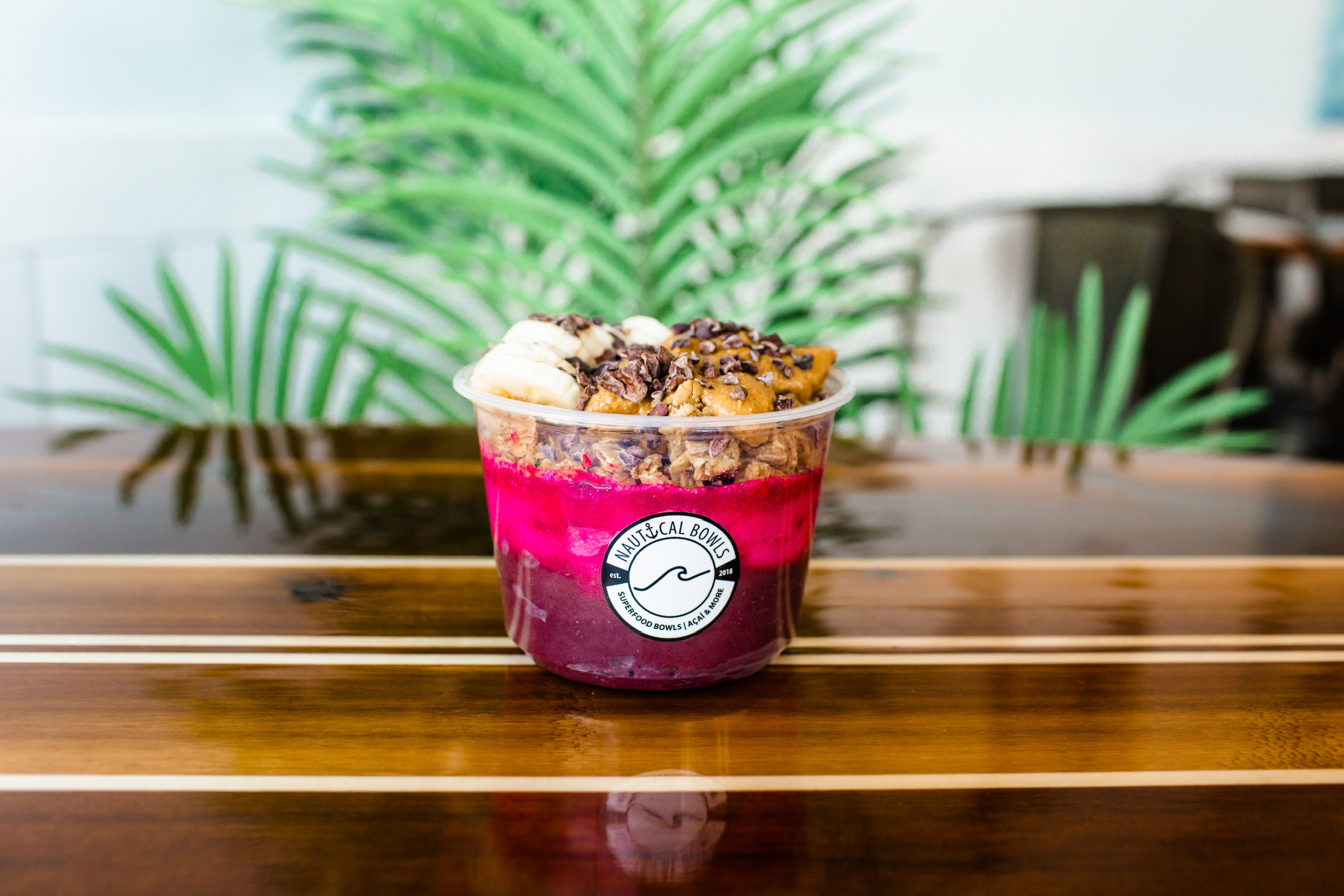 Hear more about our vision for the brand and franchise opportunity from our leadership in the video below.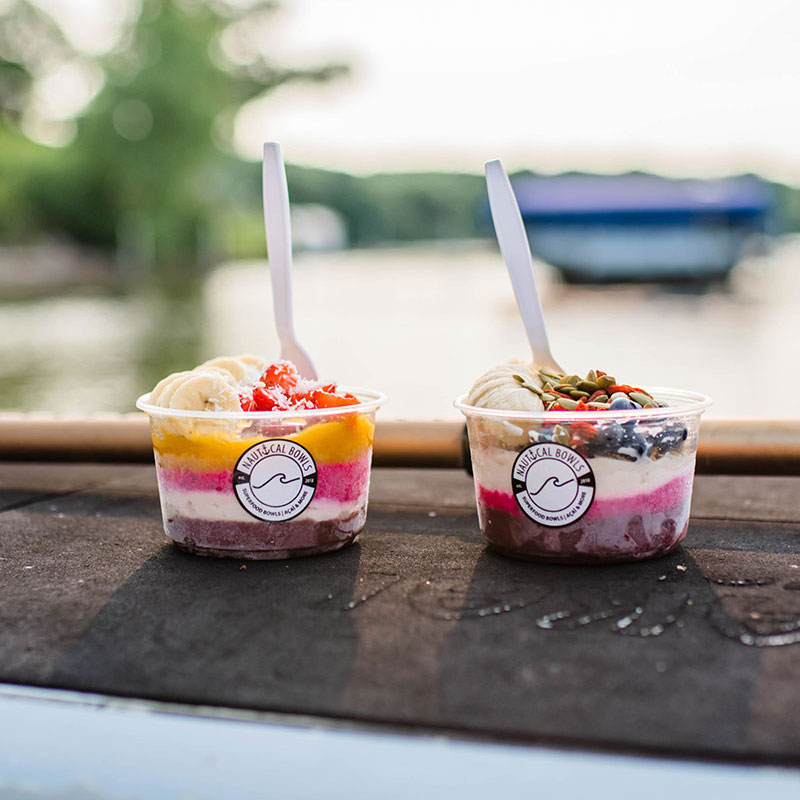 Our goal is to bring Nautical Bowls to new communities nationwide. How many new locations? 1,000!
People are becoming more health conscious and Nautical Bowls is strongly positioned to be a healthy fast-casual industry leader. We aim to positively impact communities nationwide with an energizing and uplifting Nautical Bowls experience. 
Our executive team has over 20 years of franchise experience, growing multiple franchise concepts spanning 28 countries and 6,000 locations. Together, we have worked to create a simple, effective concept perfect for any prospective business owner – whether a first-time entrepreneur or a seasoned professional.
We are using our passion, energy, and experience to get this Nautical Bowls Franchise ship sailing.  Now, let's get to work!
HEAR FROM OUR FRANCHISEES
Don't take our word for it. Hear from a few of the dozens of franchisees who have joined the Nauti Fam in the video below.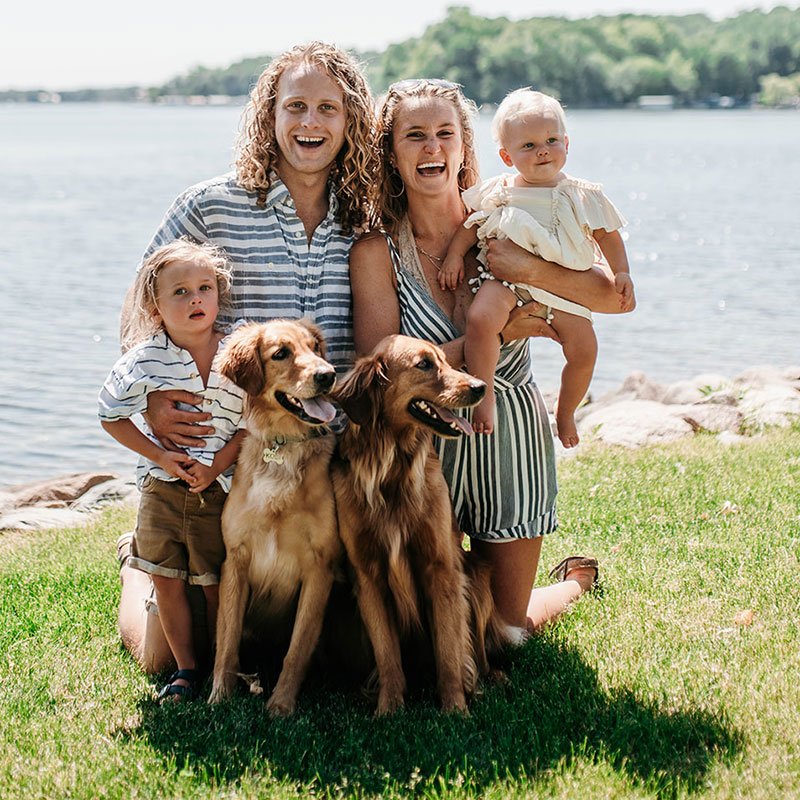 Founders, Bryant & Rachel Amundson
Entrepreneurs and husband-and-wife-duo Rachel and Bryant Amundson founded Nautical Bowls in 2018. They were excited to offer the people of Minnesota a quick and healthy meal that was so lacking in Minnesota. Over the next few years and a couple of stores later they approach Peter Taunton, a Forbes business consultant and franchise expert to look at their business. It was after a few short meetings the partnership was formed to evolve the Nautical Bowls acai bowl concept into a national franchise brand. In just 18 short months they've grown the franchise concept to over 160 locations and growing.
Rachel and Bryant love their three little kids (want 4 more), their two golden retrievers, and spending quality time with friends and family. They are extremely passionate about people and the impact they can have on their communities through the culture they have created in their business. They love to bring energy, fun, and laughter into the room. They are passionate about health and wellness and living life to the fullest. Their mission is to glorify God in all they do and try their best to be the hands and feet of Jesus in our world. Nautical Bowls has been an incredible outlet for making a greater impact in the lives of many individuals. They are incredibly driven to make Nautical Bowls the go- to, uplifting and energizing spot in every community we open in! When they are not working hard on growing Nautical Bowls you can find them outside on a run, a walk, playing with their kids, boating, enjoying outdoor live music…really any activity outdoors.
As CEO, Peter works closely with founders Bryant and Rachel Amundson to grow the brand through franchise opportunities. Peter's experience spans more than 30 years and he is best known as the visionary and founder of Snap Fitness and Lift Brands, which today has over 6,000 locations or licenses in 28 countries. Taunton's business accomplishments have been well-recognized by the business community and in 2010, he was named Ernst and Young "Entrepreneur of the Year." His companies have been featured in many business and industry publications such as Forbes, Entrepreneur 500, Inc 5000, Top Global, and Franchise 500. Peter also wrote a #1 best-selling book sold on Amazon called "Impossible Hill."
Peter found interest in our product, our passion, and our potential. Together, we have worked to create a simple, effective concept perfect for any prospective business owner – whether a first-time entrepreneur or a seasoned professional.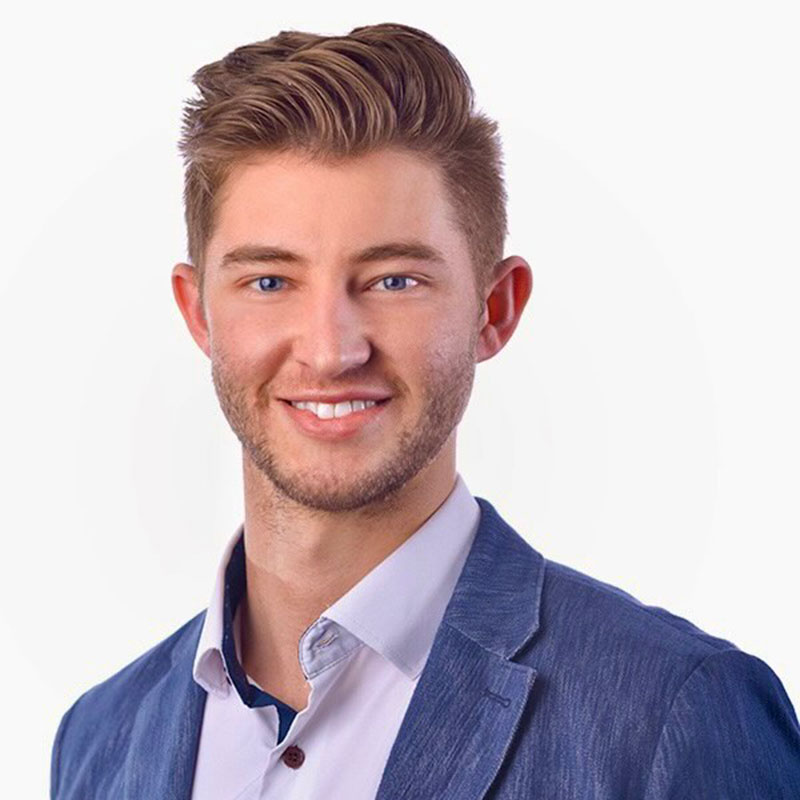 National Franchise Sales Manager,
Max Taunton
Max is a go-getter, action taker, and relationship builder. He helps answer all franchise questions throughout the entire sales process. Max is passionate about the opportunity ahead at Nautical Bowls! He loves waking up with a purpose and a drive to work hard. When Max isn't working, he is with family and friends golfing, going on the lake, fishing, and just enjoying the great outdoors.
Project Manager, Tyler Walsh
Tyler is passionate about family, fitness, and franchising. He has been working with various franchised organizations for the past six years and will be working at Nautical Bowls as our Project Manager. While outside of work, you can find Tyler living an active lifestyle either at the gym, beach, or on the golf course. Tyler is thrilled to be working with Nautical Bowls and is dedicated to taking the brand to the highest levels.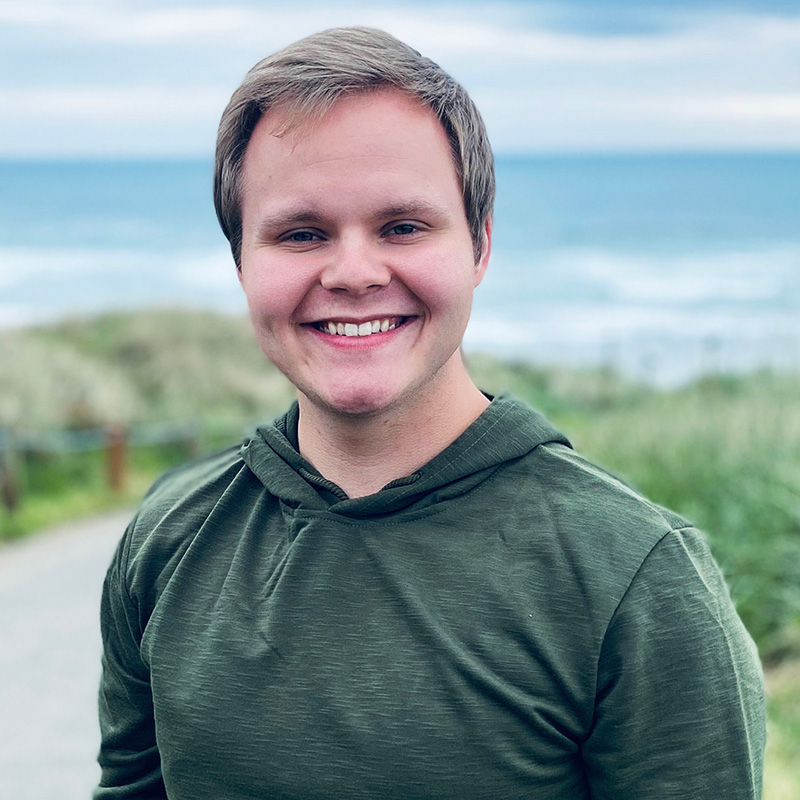 Real Estate Coordinator and Franchise Account Manager, Alex Hays
Alex is a results-oriented Real Estate Site Coordinating expert. He has years of business development experience in one of the largest wellness brands in the world. Proven ability and effectiveness in market research, site selection and guidance of stages until the project is delivered. It's his passion to set the expectations for our franchisees and work as a team every row of the way. He and the Nautical Bowls team are excited for you to join us. Welcome aboard!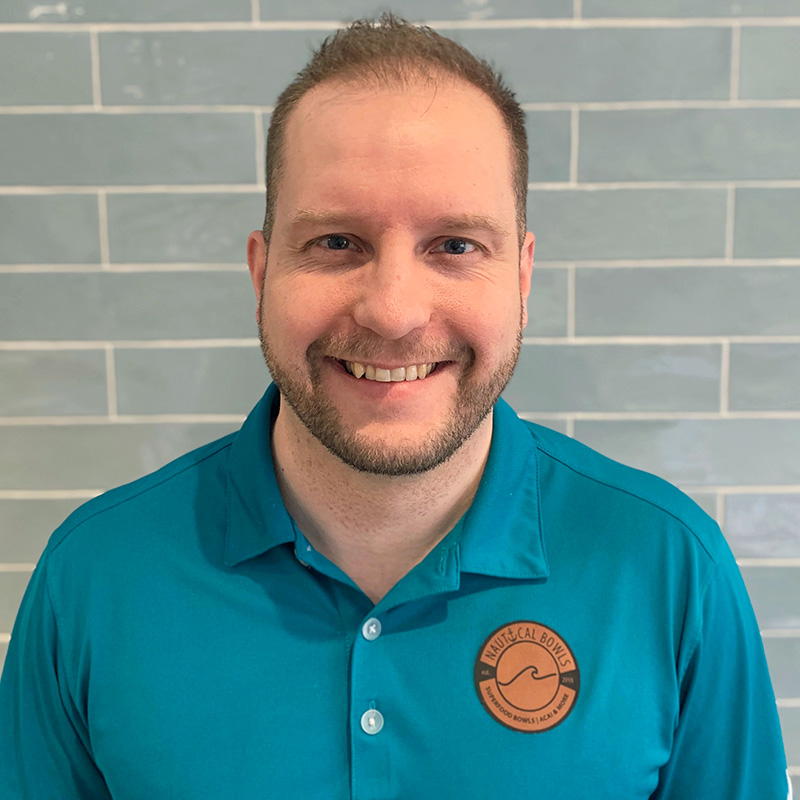 Franchisee Account Manager,
Doug Amundson
Doug has always been passionate about serving others, and his role as a FAM allows him to do exactly that. Doug supports our franchisees a few weeks before each store goes live, and then continues through operational excellence and sustained success. He loves to see each franchisee thrive within their communities and is a consistent coach throughout the Nautical Bowls journey.
Outside of work, Doug loves to spend time with his family. He and his wife, Caitlin, have a son named Carter, and another boy on the way! He has a passion for sports and pursues an active and healthy lifestyle—he always has an extra paddle just in case someone asks for an impromptu game of pickleball!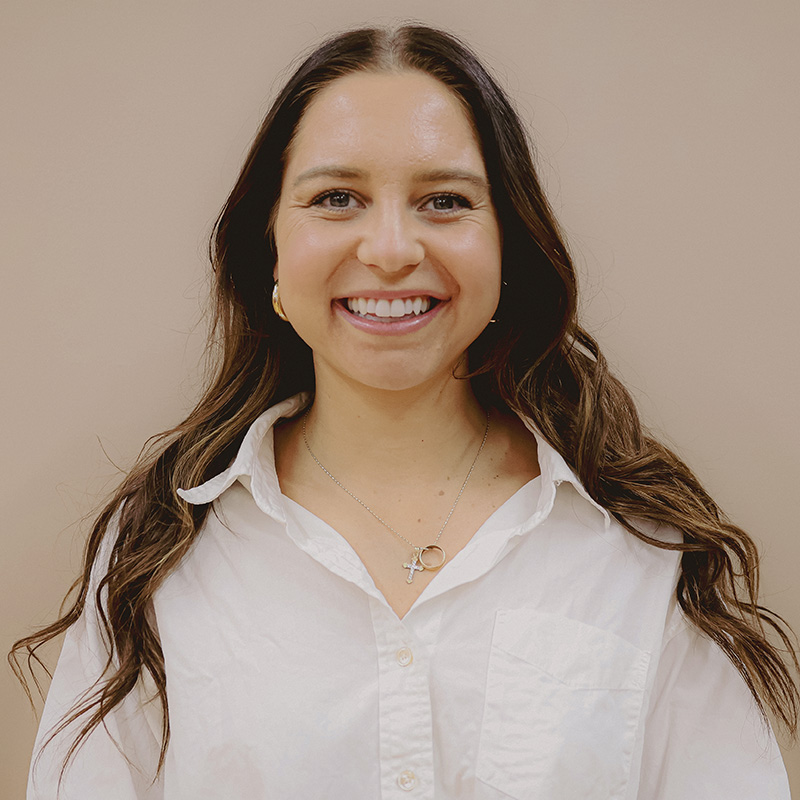 Director of Marketing,
Brooklyn Sherrill
As a digital storyteller, Brooklyn believes in the power of people serving people through authentic interaction, digitally and face-to-face. With multiple years of experience in Public Relations, Event Management, Brand Building, and Strategizing, Brooklyn is passionate about assisting in the acceleration of Nautical Bowls with a driven and uniquely inspired team. Through her professional endeavors, Brooklyn has fortified multiple brands and experiences through elevated marketing practices. She finds great happiness in her personal life through creative writing, working out, spiritual mentorship, and restaurant-hopping with friends & family!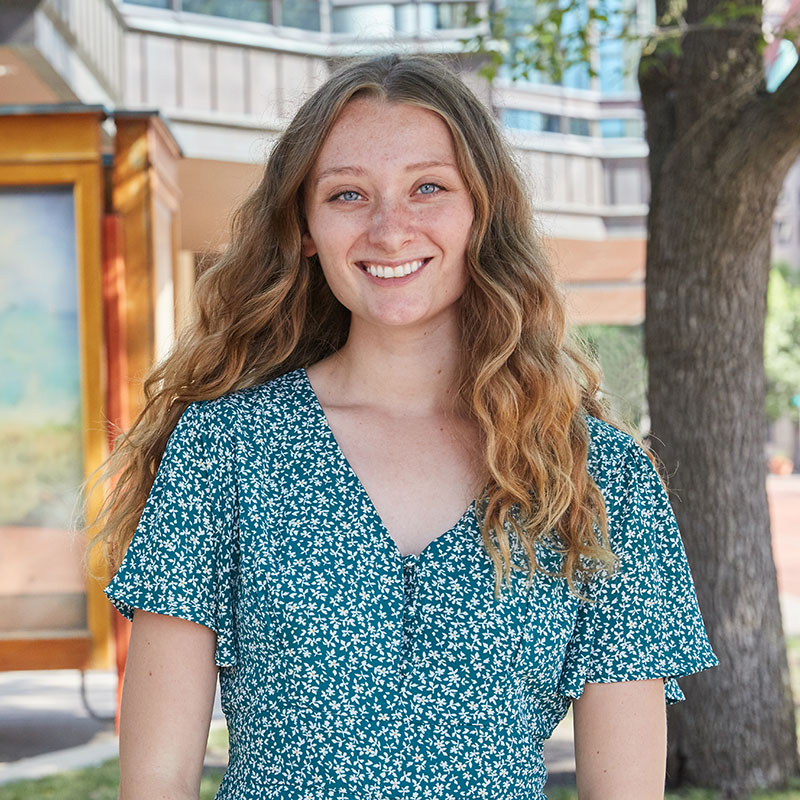 Brand Manager,
Ella Dostal
As Brand Manager, Ella is always flexing her creative muscles as she supports Nautical Bowls through marketing, graphic design, social media, and more. Whether it's a local marketing initiative or a large-scale design project, Ella brings her passion and marketing background to the table. When she's not working, you can usually find Ella enjoying the outdoors, trying a new recipe, or spoiling her dogs. She is excited to be a part of the Nautical Bowls team and continue to bolster this incredible brand.
Here's the process overview.
Step 1:
Check out our Franchise Opportunities Overview
This highlights our franchise vision & goals for the brand!
Step 2:
Fill Out Franchise Form
This allows us to get to know you better & see if you would be a good fit for this opportunity! View form below.
Step 3:
Our Sales Team Contacts You
Within 24 hours of receiving your submission, someone from our sales team will be in contact with you to discuss our opportunity to own a franchise in detail!
Step 4:
Open Your Nautical Bowls Location!
Our team will be here to support & guide you through this exciting, new venture! We will show you the ropes, so you can set sail!
We are excited to meet you, learn about your passions, & hopefully welcome you into our Nautical Bowls family!