About Nautical Bowls
We know it is difficult to find a quick and healthy meal. At Nautical Bowls, we combine fresh, superfood smoothie bowls and an uplifting atmosphere, so everyone can live a fruitful life- literally!

Our Story
Bryant, Rachel, Oliver & Raelyn Amundson
We were married at 22 in August of 2016 and welcomed our first baby boy, Oliver Lochlin (technically third, because our two golden retrievers are definitely children) into the family on August 23rd, 2018. We were recently blessed with our baby girl, Raelyn June, in June of 2020! We've dreamed of opening a business together from the first few months we met. Rachel DOES and Bryant DREAMS- together we'll DO our DREAMS. We knew the business would have to incorporate our passions for an active, healthy, lifestyle and our love for the outdoors. We believe fueling your body right allows you to live the active, healthy life, outside (or inside) that we strongly support!
Both of us are highly energetic, outgoing, and driven. So, in the Fall of 2017 we said, "why not start our own business?" Let's just say the pros outweigh the cons and here we are! Nautical Bowls opened May 26th, 2018 and we have big plans to grow & expand! Our food truck launched April 2019 and we plan to open 2-3 stores in 2020- exciting stuff! Thanks for your amazing support!!
Leadership
We are a team of fun, hardworking individuals who are passionate about living life to the fullest and fueling our bodies right in order to do it! We want the same for every customer!
Hailie Hoschka
Community & Culture Captain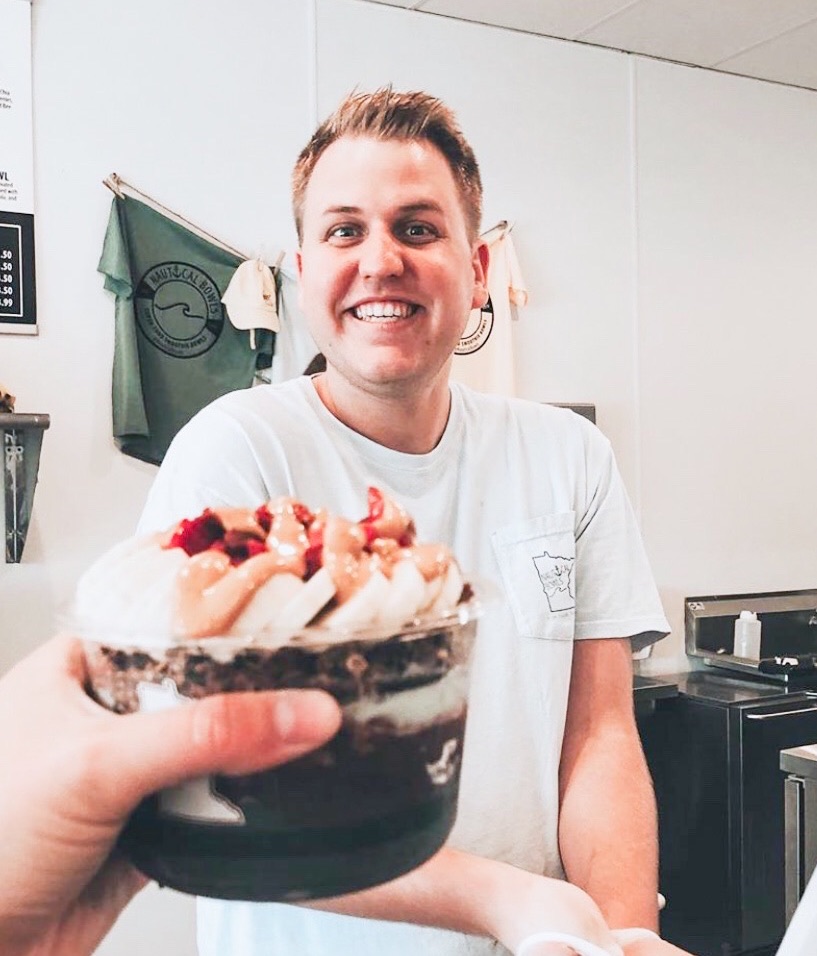 Luke Distad
Operations Manager
Tori Beske
Catering & Events Coordinator